Three decades ago now, we had the opportunity to acquire some land on the front line of the road, where today we have installed our Cash & Carry. With this center we are closer to our clients, who appreciate it, with their daily support.
In our Cash & Carry you will find wines, cavas and champagnes, as well as a large exhibition of alcoholic beverages.
This exhibition is made up of more than 4,500 different drinks, which have a properly preserved space, trying at all times to expand a studied marketing.
You don't trust us?
Visit our catalog and you will see all of our products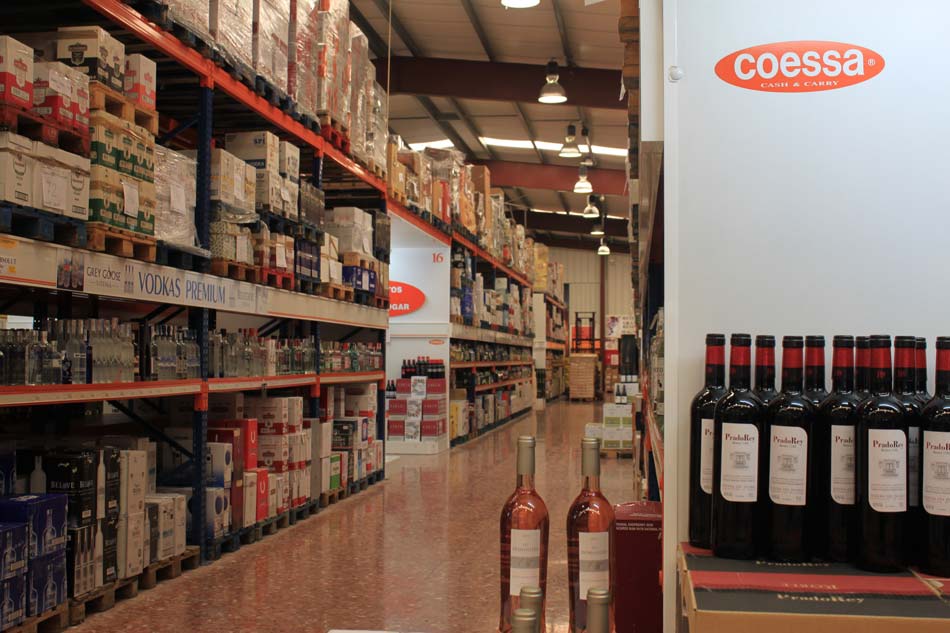 Discover our cellar. It awaits you at Cash & Carry where you will find a selection of the best wines. At Coessa we improve and evolve to provide a better service to our customers.